CUSTOMIZED Ball shape Discounted Comfortable and safe Pet products Dust -Free organic formula Clumping Pet cleaning Bentonite Cat Litter
Product Name
Ball shape Bentonite cat litter
Grannule Type
Diamater: Ball-shape (1-3mm) plus 2% blue or red granule
Montmorillonite content
80%
Ammonia absorption value
89%
Colloid value
150%
MOQ
5000bags
Color
White
Fragance
Apple, lemon,lavender, orange or as per customers' request.
Absorption
300-350%
specific gravity(g/l)
0.85
Anti-press intensity
≥500g
Dust rate
≤1%
Packing
2.5kg/bag; 8bags/box*56boxes/pallet or
8bags/box* 1000boxes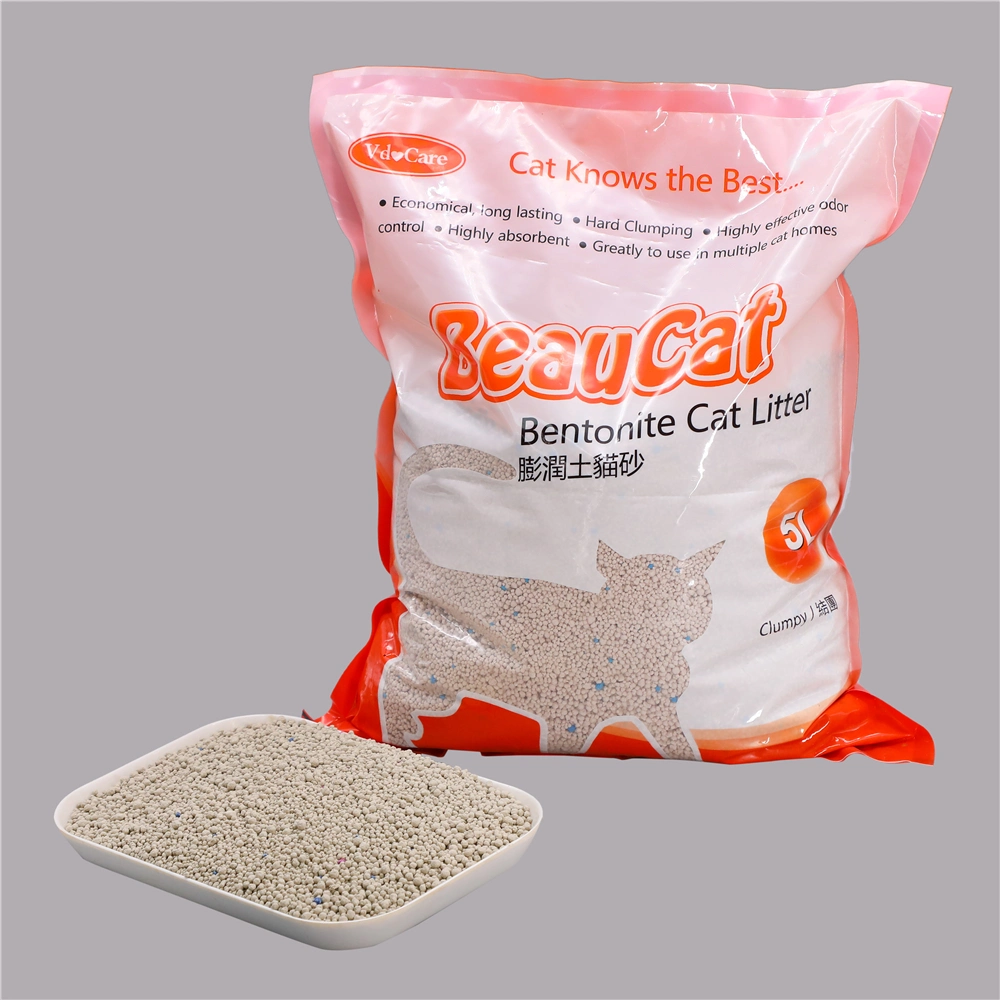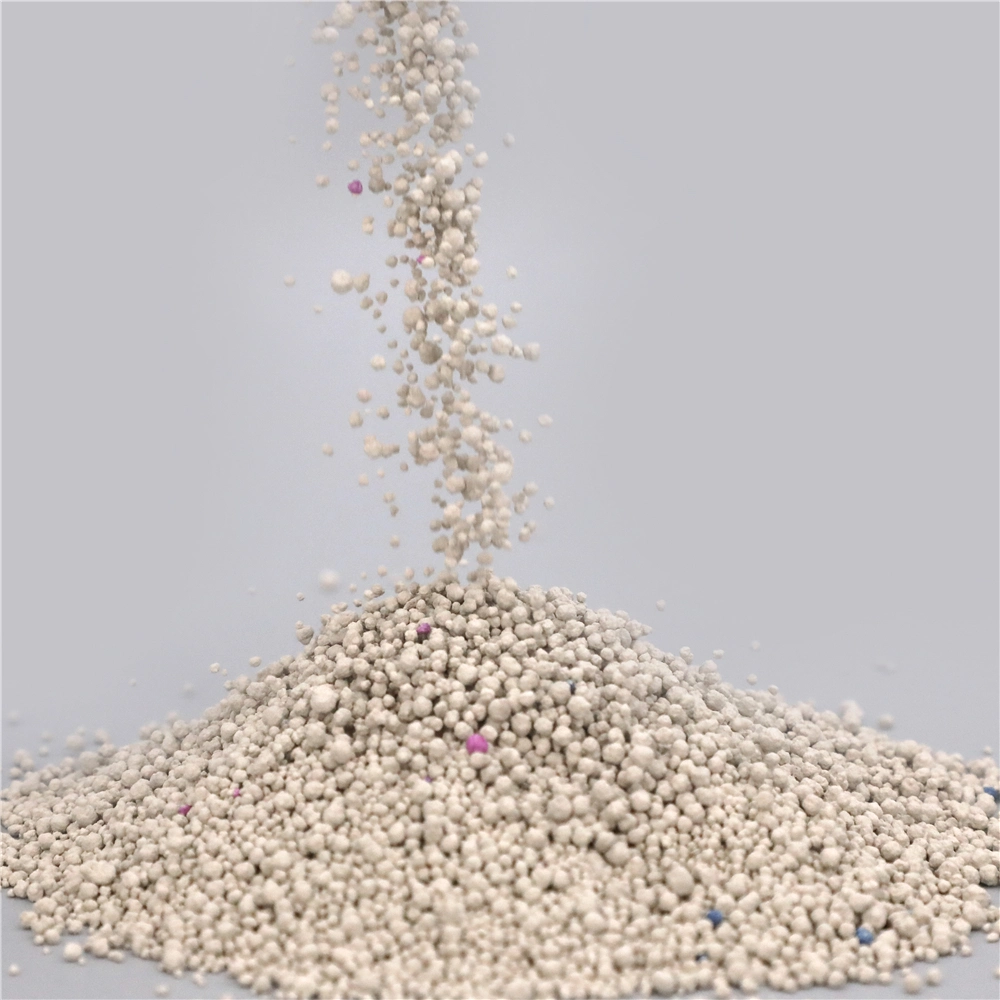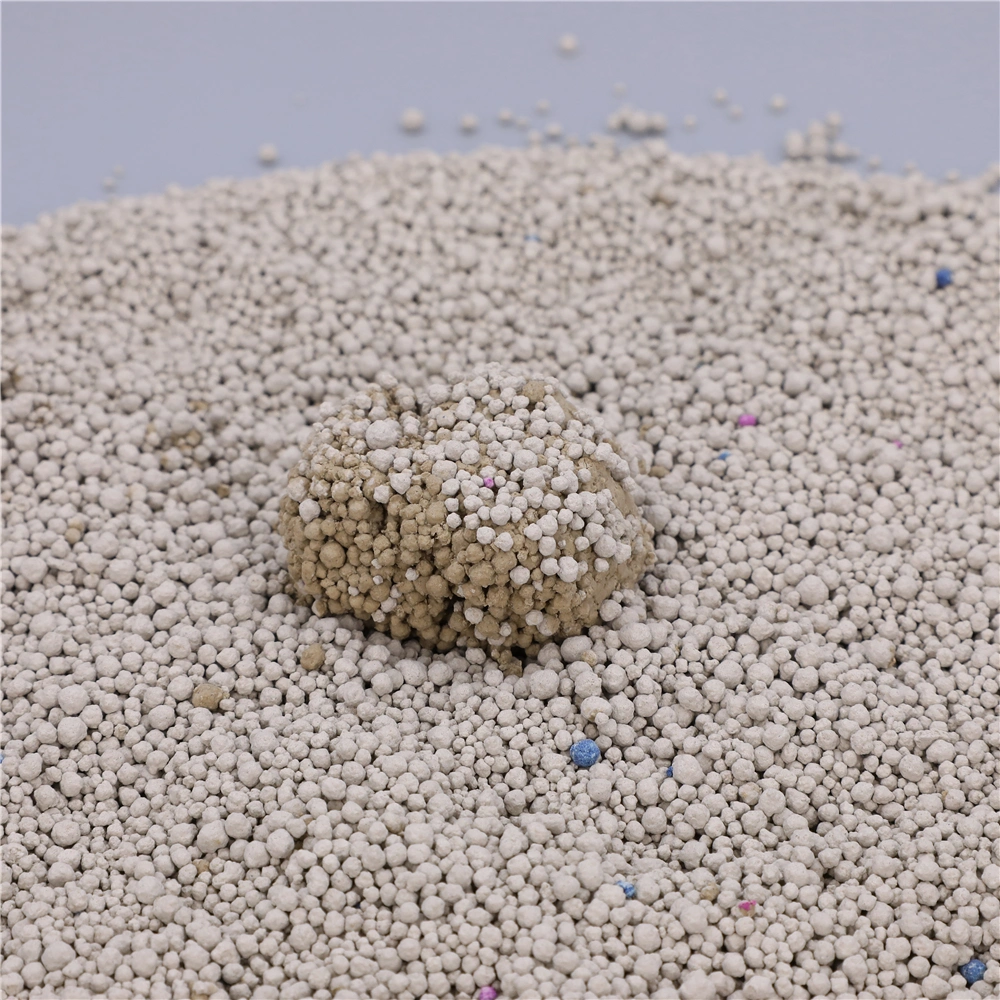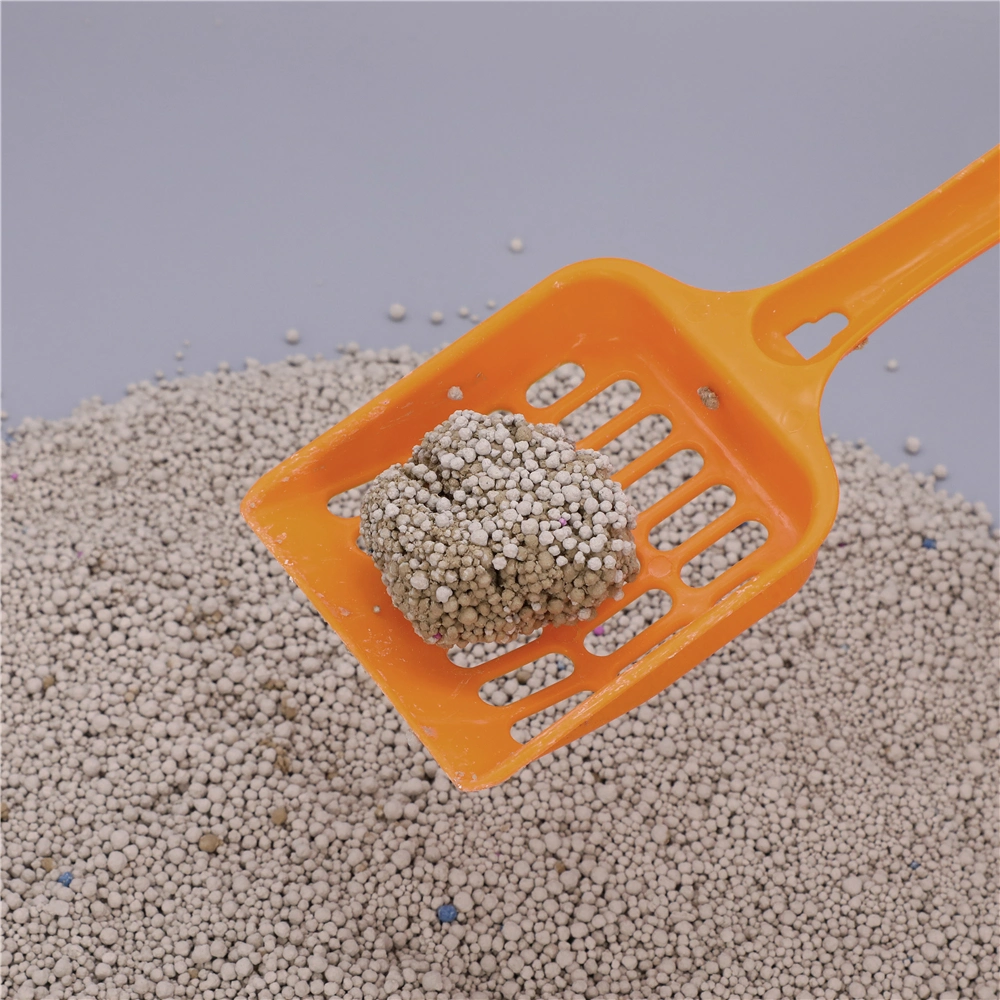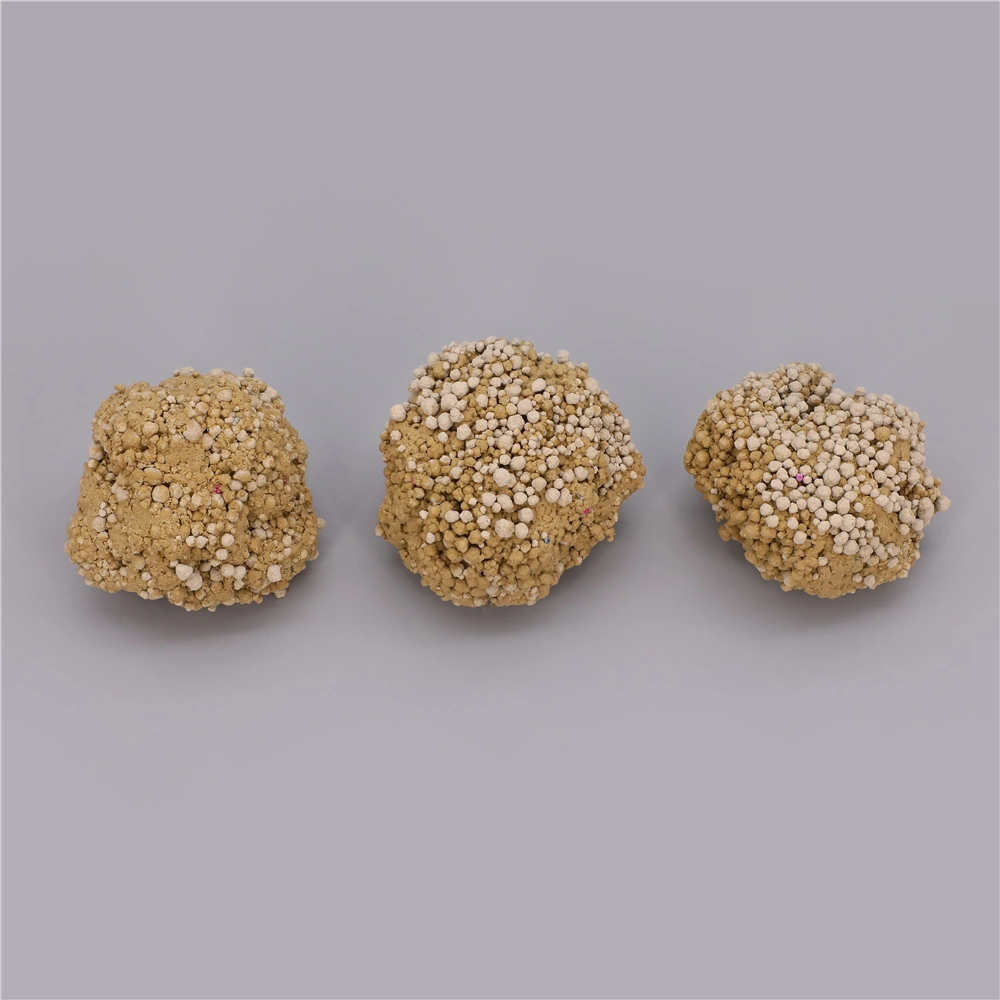 Advantages of Vcare 1-3mm ball shape Bentonite Cat Litter/Sand:
• strong absorption
• rapid and hard agglomerate
• cover the urine odor, maintain indoor air clean
• low dust, little tracking
• most economical & affordable
• suitable for home with many cats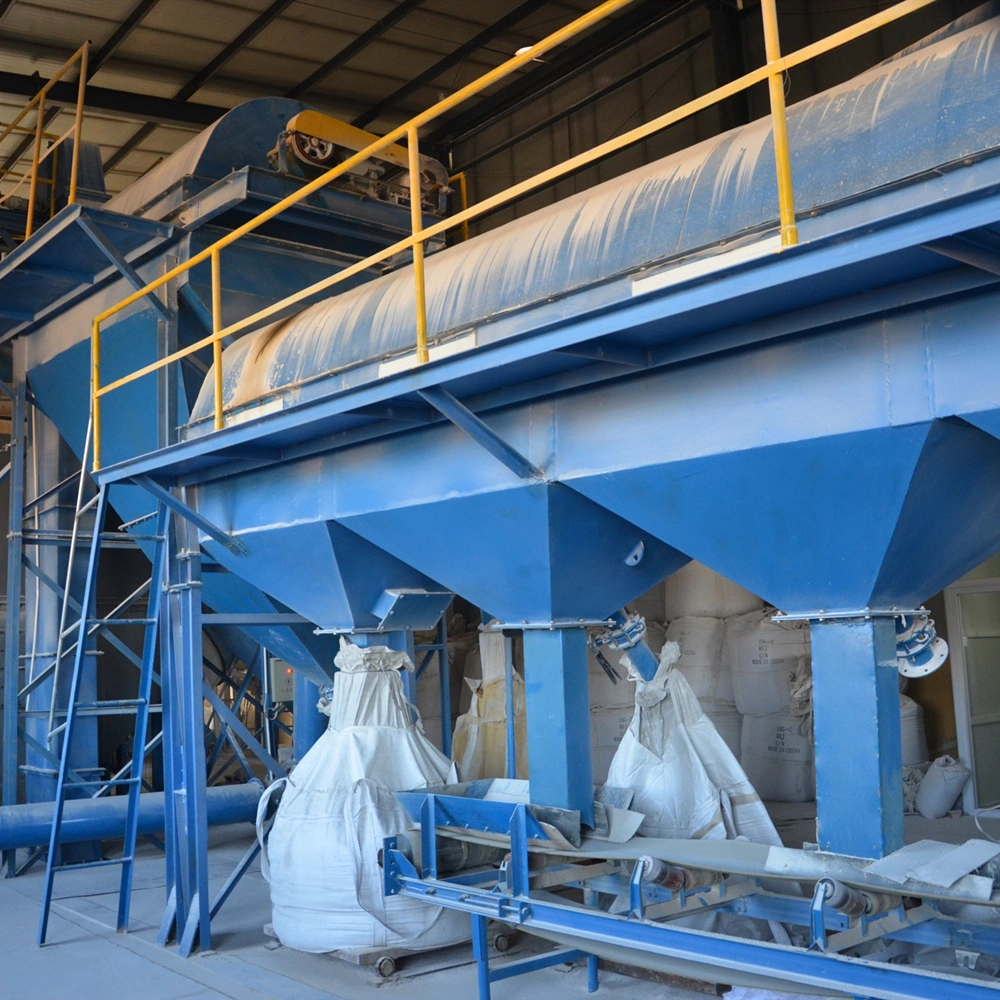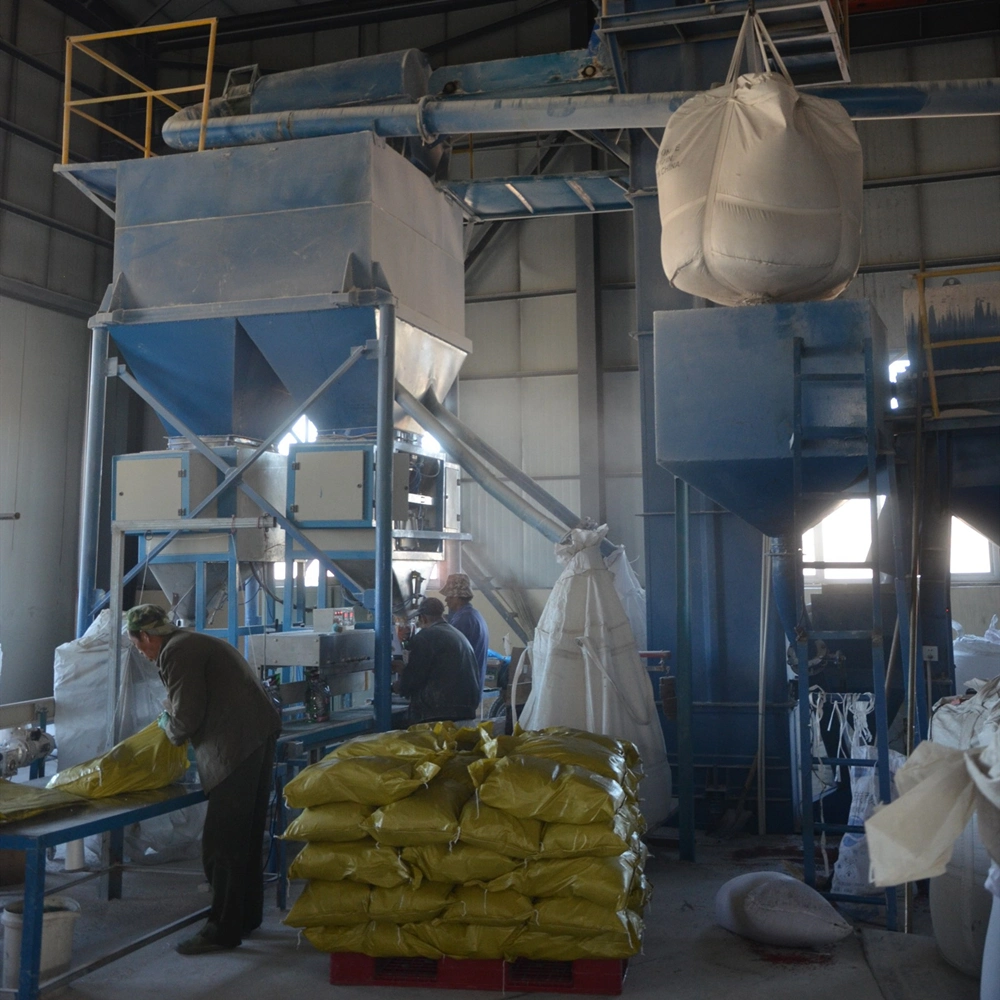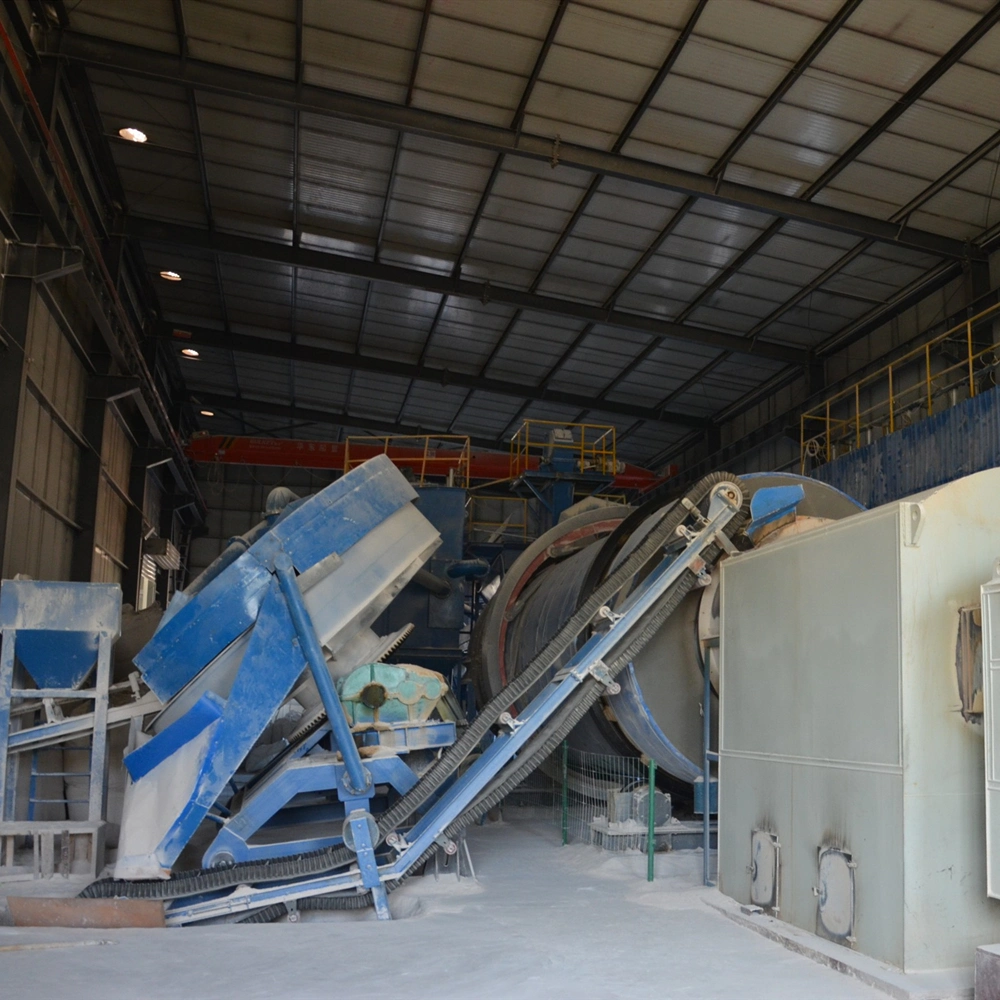 The selected raw materials of bentonite are air-dried under natural conditions so that the moisture of the bentonite is controlled at about 10%, and 2.5% of alkali is added to stir evenly with a loader and wait for it to age naturally. After about 5-7 days, use a mill to grind the bentonite into a fine powder of 200 mesh with a pass rate of 90%. Then, add water and a disinfectant to the fine powder, and process the fine powder into cat litter particles with a diameter of 2-3 mm by a ball-disk machine. Finally, the cat litter particles are sent to the dryer for drying through the conveying equipment. After drying, the finished product is sieved, and when the finished product is cooled to normal temperature, 0.5% granular fragrance is added, and the finished product is packed and packaged.
About Vcare Pet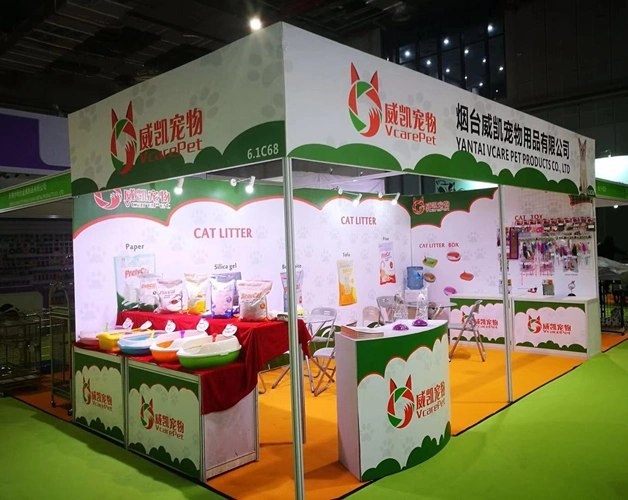 Vcare Pet is founded in the year 2008, is a professional supplier in China, specializing in pet products for dogs and cats. Now we have several factories in China, manufacturing different kinds of pet products.
Vcare PretyCat Litter is made of Montmorillonite which contains more than 80%.It has 1-4mm ball shape size and 1-8mm natural broken shape size. It is Dust free and it's dust rate is less than 1%. Strong water absorption can reach 300-500%.
We have apple, lemon,lavender, orange or as per customers' request scent.
All of them will be a reliable choice of you.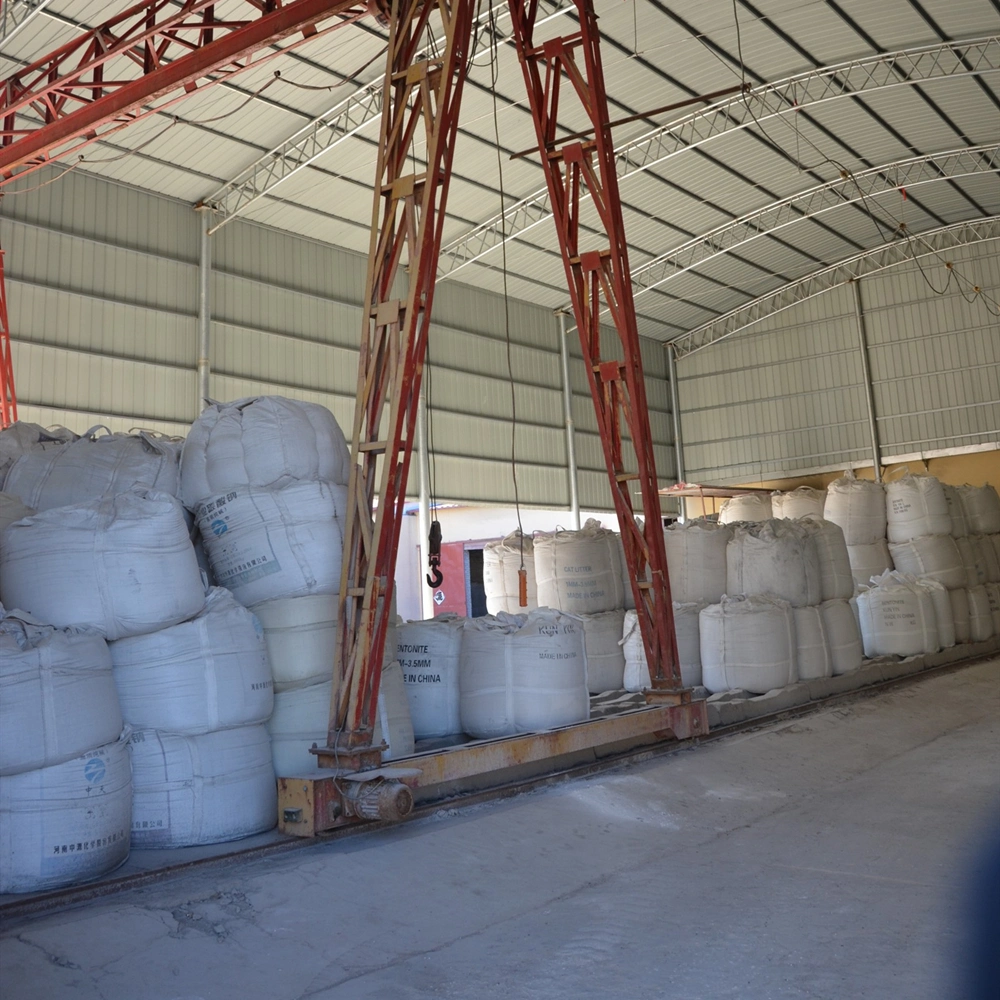 All goods can be palletized according to your requirements.

Each pallet is wrapped with film for more stability during loading and
shipping - this reduces damage rate during shipping.
Outer package can be woven sack, kraft paper sack or carton box.
For most accurate pallet loading data please contact our staff.
Q1:What is your Popular Package Size?
5kg, 10kg or customized

Q2: What is your MOQ?
MOQ: 1Tons, Sizes can be Mixed one container.

Q3: Do you offer free samples?
Yes, free samples are ok, but if Shipping express is paid by customer and we will return it once you make an order.

Q4: What about the delivery time?
With our own brands (Pretycat) will be about 10 days or if customized, it will be about 15 days.

Q5: Can I do OEM?
Exactly, whether cat litter or package, we can provide one-stop service for all customers.

Q5: Where is your factory?
Our site is in Laishan District, Yantai, Shandong Province, which is a coastal city that is close to Qingdao and Tianjin Port.