Customized White deodorant Manufacturers Pet Products Supply High Quality Super Care Non-toxic Spherical Bentonite Cat Litter
Product Name
Ball shape Bentonite cat litter
Grannule Type
Diamater: Ball-shape (1-4) plus 2% blue or pink granule
Montmorillonite content
80%
Ammonia absorption value
89%
Colloid value
150%
Color
White
Fragance
Apple, lemon,lavender, orange or as per customers' request.
Absorption
300-350%
specific gravity(g/l)
0.85
Anti-press intensity
≥500g
Dust rate
≤1%
Packing
5L,5kg,10L,10kg, as per customer's package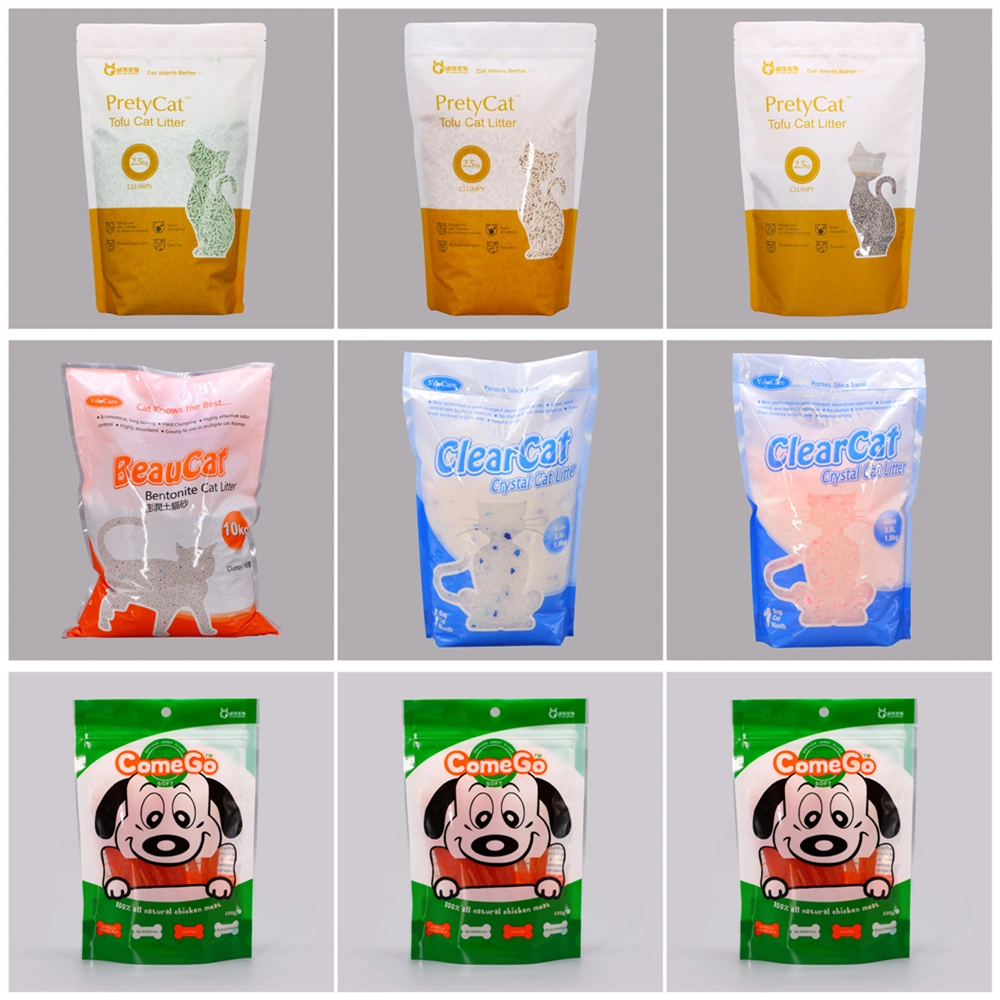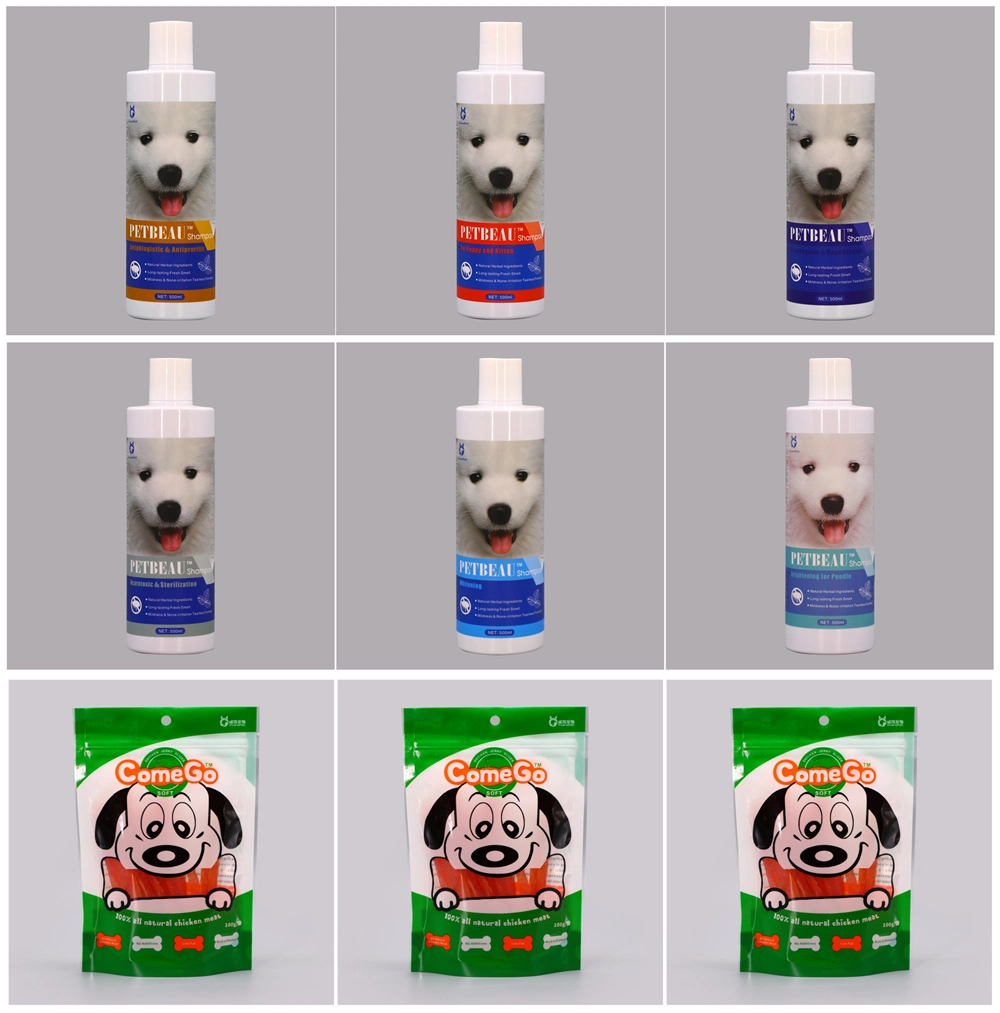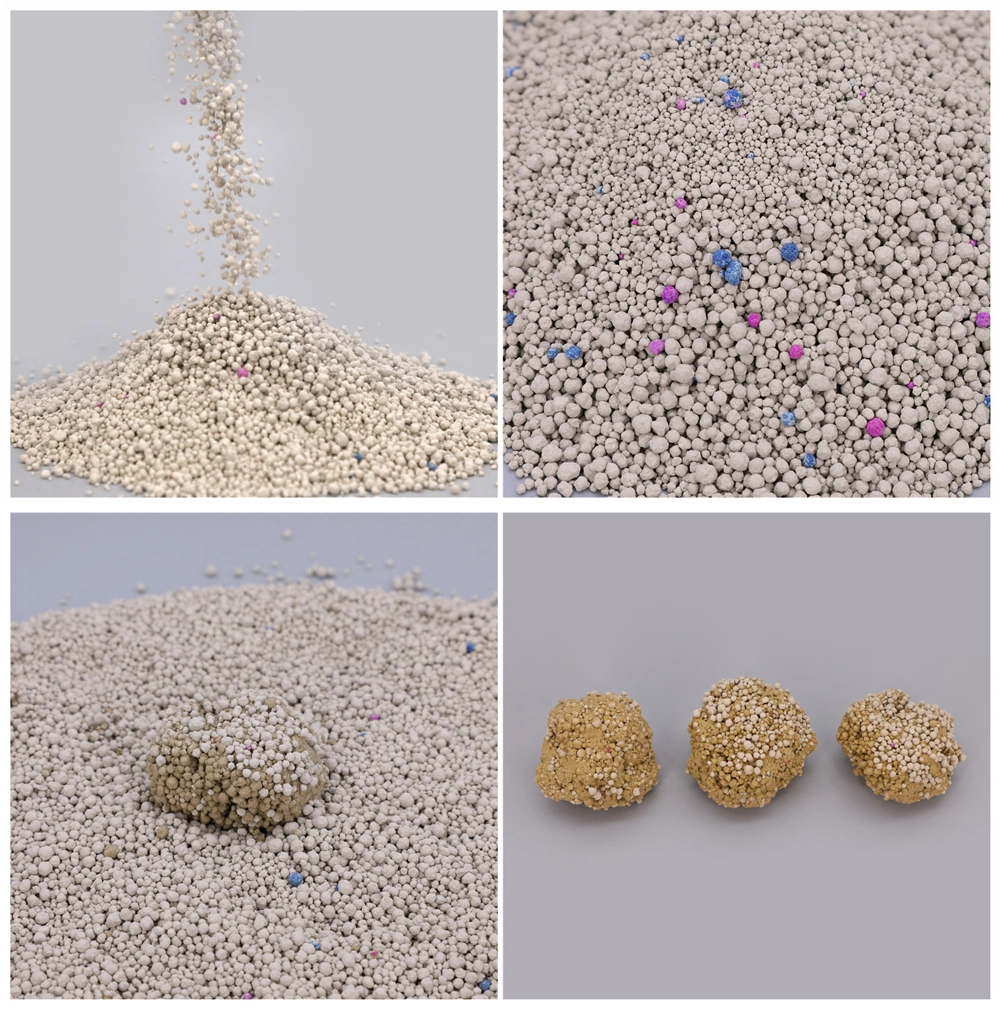 Advantages of Vcare 1-4mm ball shape Bentonite Cat Litter/Sand:
•
Strong and fast absorption ability
Vcare Bentonite can absorb cat urine and bad smell within few seconds
•
Hard and clumping and easy cleaning without bottom pulling
Vcare Bentonite can clump strongly, keep the surface dry and basin clean
•
99.99% Dust free
Vcare Bentonite is harmless to pet's respiratory system
•
Montmorillonite content is over 80%
High bentonite content is closer to the natural environment where cats live, and easier to accept
•
1-4mm ball shape
Ball shaped has regular shape, so the distance between each other is very small, and the water can be fully absorbed.
• Pink and Blue indicators
Colorful indicators can help control pet's urine peculiar smell and keep air fresh and restrain the growth of bacteria
VcarePet production process of bentonite cat litter
includes swash plate granulation, adding spices, drying, screening and other steps; the cat litter obtained by this process has good agglomeration rate, good deodorizing effect, strong odor absorption ability and low bulk density.
Vcare Pet Products Has Detailed Process Steps are as below:
Mixing of raw materials
: Pour the bentonite powder, additives and spices into the mixer, and mix them evenly, the mixing time is 15-20min, so that the raw materials are fully mixed evenly, and the mixture is ready for use;
Granulation
: The mixed material obtained by the above steps is fed into a granulator, and the raw materials are granulated to obtain granules;
Drying
: Microwave heating and drying the particles obtained in the second step to make the water content to 10-12%;
Sizing and packaging
: the particles after drying in the third step are placed in a sieving machine for grading and screening, and packaging is sufficient after screening.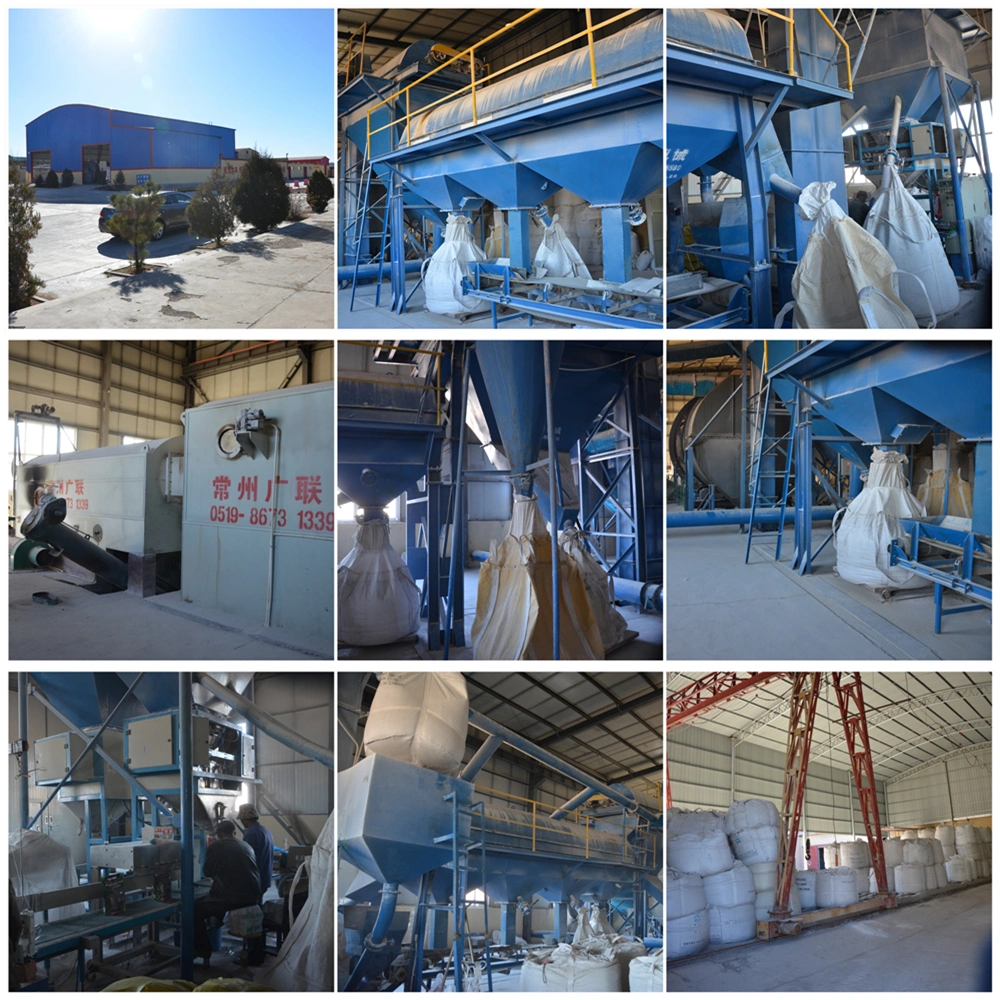 Vcare Pet Factory Manufacturing Technology
Firstly, The selected raw materials of bentonite are air-dried under natural conditions so that the moisture of the bentonite is controlled at about 10%, and 2.5% of alkali is added to stir evenly with a loader and wait for it to age naturally.
After about 5-7 days, use a mill to grind the bentonite into a fine powder of 200 mesh with a pass rate of 90%.
Then, add water and a disinfectant to the fine powder, and process the fine powder into cat litter particles with a diameter of 2-3 mm by a ball-disk machine.
Finally, the cat litter particles are sent to the dryer for drying through the conveying equipment. After drying, the finished product is sieved, and when the finished product is cooled to normal temperature, 0.5% granular fragrance is added, and the finished product is packed and packaged.
Vcare Pet
is founded in the year
2008
, is a professional supplier in China, specializing in pet products for dogs and cats. Now we have several factories in China, manufacturing different kinds of pet products.
Office Location:
Science and Technology Building, Laishan District, Yantai, Shandong Province, China
Business Scope:
TOFU cat litter, Bentonite cat litter, Silica Gel cat litter, dog shampoo, dog treats, pet autodrinker and cat scratcher
Factory Visit:
Strongly welcome!!!
OEM&ODM
: Absolutely acceptable!!!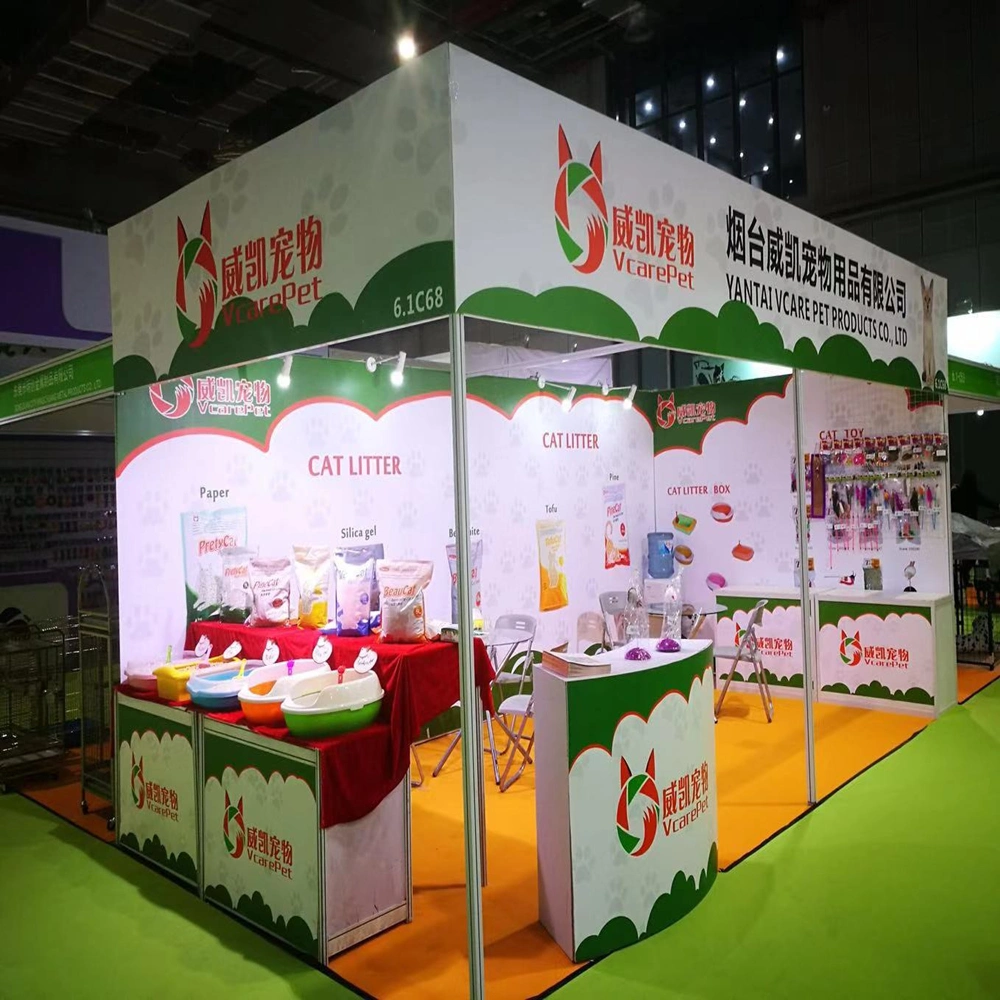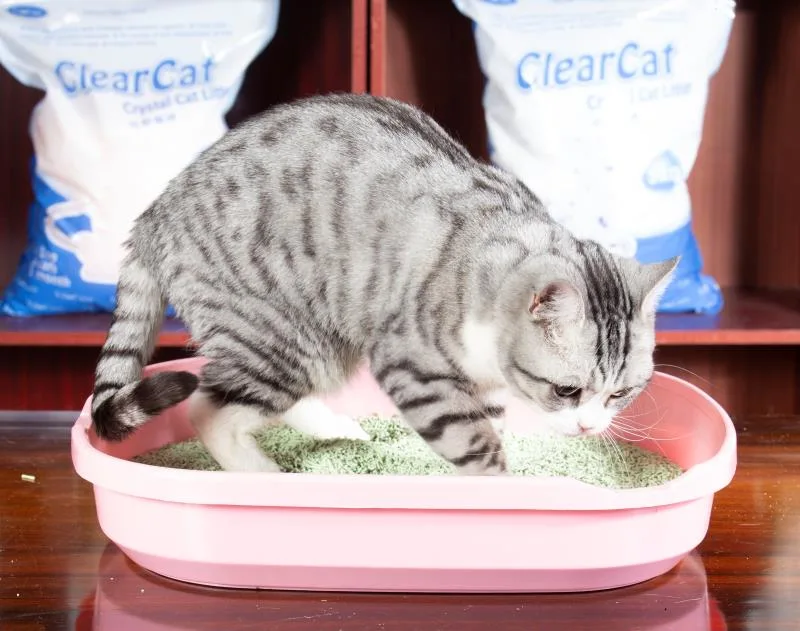 1. Pour 4-8cm depth of bentonite cat litter into a clean and empty litter tray.

2. Keep away from water and wet places.

3. Scoop out clumping in time and put into ash-bin.

4. Keep the thickness of the basin at least 8 cm, and hold on to clean the basin and exchange the new cat litter once a month.
Q1:What is your Popular Package Size?
5L/10kg or per customer's request
Q2: What is your MOQ?


MOQ: 1Tons, Sizes can be Mixed one container.
Q3: Do you offer free samples?


Yes, free samples are ok, but
if Shipping express is paid by customer and we will return it once you
make an order.
Q4: What about the delivery time?
With our own brands (Pretycat) will be about 10 days or if customized, it will be about 15 days.
Q5: Can I do OEM?
Exactly, w
hether cat litter or package, we can provide one-stop service for all customers.
Q5: Where is your factory?


Our site is in Laishan District, Yantai, Shandong Province, which is a coastal city that is close to Qingdao and Tianjin Port.


Q6: Payment Terms?


We prefer T/T in advance or T/T 30% deposit & 70% against the copy of document for orders over 50 thousand USD. Western Union,Paypal ,Paynoeer are also accepted for small orders.
Q6: Can you also recommend suppliers of other pet products, such as pet clothes and pet shoes?
Yes, We have long-term cooperated factories that supply various of fashion and outdoor clothes and shoes.We can recommend.