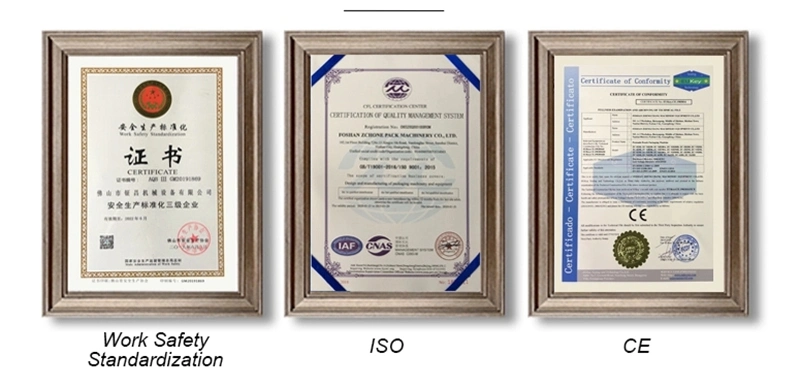 Product Description of Poultry Feed Processing Machine
It is widely applicable and can used to product multi species pellet feed.
grass pellet feed
platycodon grandiflorum pellet feed
grain pellet feed
meat and bone meal pellet feed
oil particles pellet feed
corn pellet feed
wood pellet
branch pellet
fish pellet
Applicable animals
1.Pig,sheep,deer,goose
2.Cattle,big sheep,large livestock
3.grow up rabbit,duck.Baby sheep,fish,peacock,pheasant.
4.Chicken,baby pig,baby sheep, baby rabbit.
Application for
Livestock manure urine/Livestock pee poop
Grass carbon
Environmental fertilizer
Soil and miscellaneous fertilizer
Aquatic fertilizer
Waste utilization
Microorganisms/microbe/germ
Bean/oil/seed fertilizer
Different product ability for choices
0.5/1/2/3/4/5 ton /hour
Depend on your budget,factory area,product planing.We provide different choices.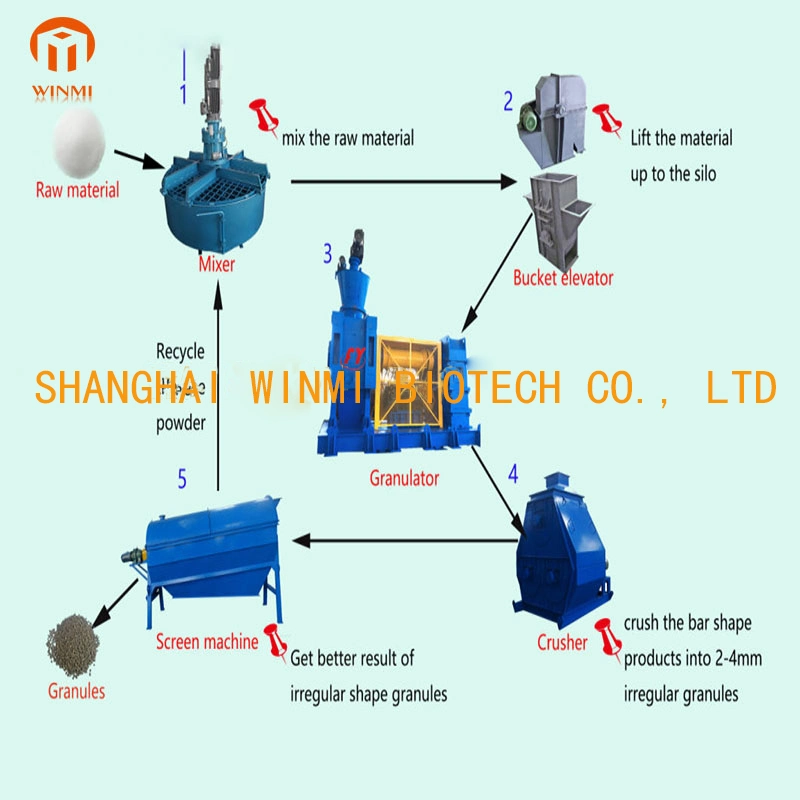 Raw material
The bean pulp,grain, corn powder,crushed straw and grass,the meat and bone meal,fish meal, Miscellaneous meal. Also can be used to process rice husk, cottonseed skins,weeds,crop stalks, sawdust, and other plant wastes, especilly low-bonging and unformed materials.
Range of application
The cat litter pellet processing equipment is also used to Make the pellet for poultry/animal feed, such as the cow/cattle, the pigeon ,the rabbit , the chicken ,the fish , the dog, the pig ,the horse,the sheep ,the shrimp and other animal,etc.
Production flow
The detailed process of
cat litter plant
:
Step 1.Raw materials receiving and cleaning process-(drum sieving precleaner, conical powder sieve and peermanent magnetic drum).Drum sieving precleaner is used to clean and sort out the big debris such as corn stalk, stones, rope head, branches, corn cobs and the small debris such as mud, sand and blighted grain. When the raw materials are powder, conical powder sieve is used to clean the debris in the powder. (And the machine can also be used after the mixing process and before the pellet making process to make sure the pellet mill can be smooth operation).
Step 2. Crushing process---hammer mills We have many kinds of hammer mills for your choice: water drop hammer mill, multifunctional hammer mill and 9fq hammer mill etc. This process is mainly used to crush to raw materials into powder.
Step 3.Mixing process---feed mixer The feed mixer we have are single shaft double screw mixer, double shaft paddle mixer, vertical mixer. The process is used to mixed the crushed materials with higher unifomity.
Step 4. Pellet making process---feed pellet mill We have five models of feed pellet mill for your choice. This process is to press the pellets out.
Step 5.Pellet cooling process---counterflow cooler The newly pressed pellets are very high in temperature. This process is to cool the pellets to ±3-5ºC of the room temperature.
Step 6.Pellet crumbling process----feed crumbler(roller crusher) This process is mainly to crush the big pellets into small ones. It is mainly used for chicken feed pellet line
Step 7.Sifting process--vibratory sizing sieve and plenary rotary sizing sieve This process is mainly to sort out the inappropriate pellets and powder and send the standard pellets to next process.
Step 8. Packing process -----packaging machine This process is to pack the pellets into bags which is conveninet for storage and transportation.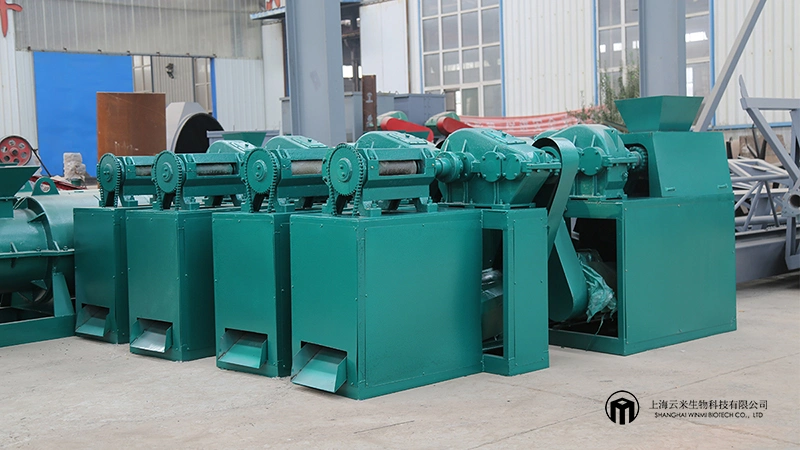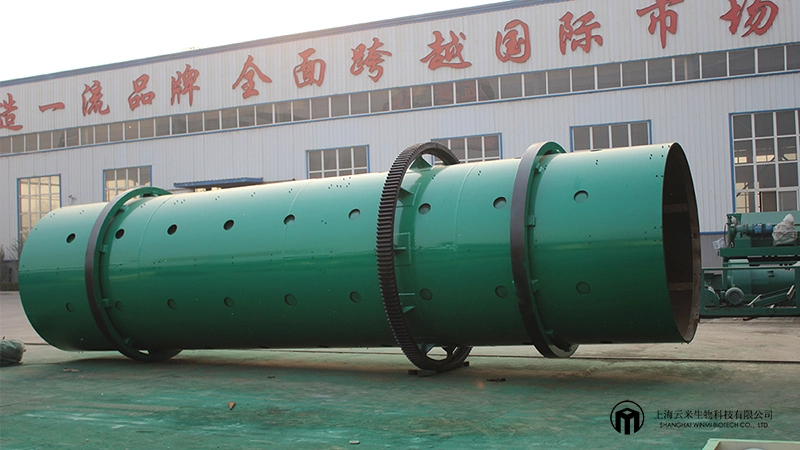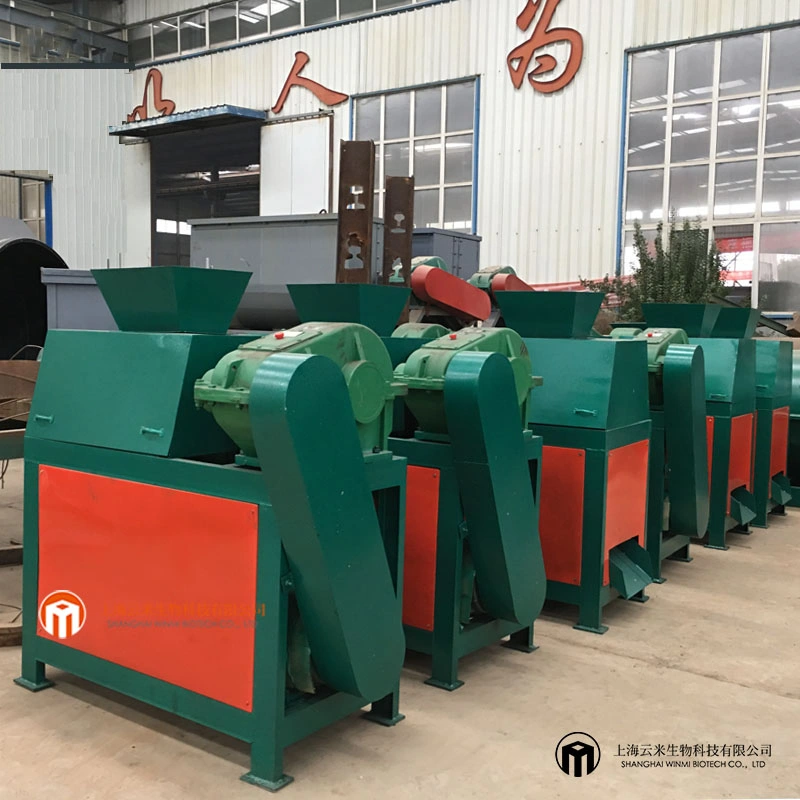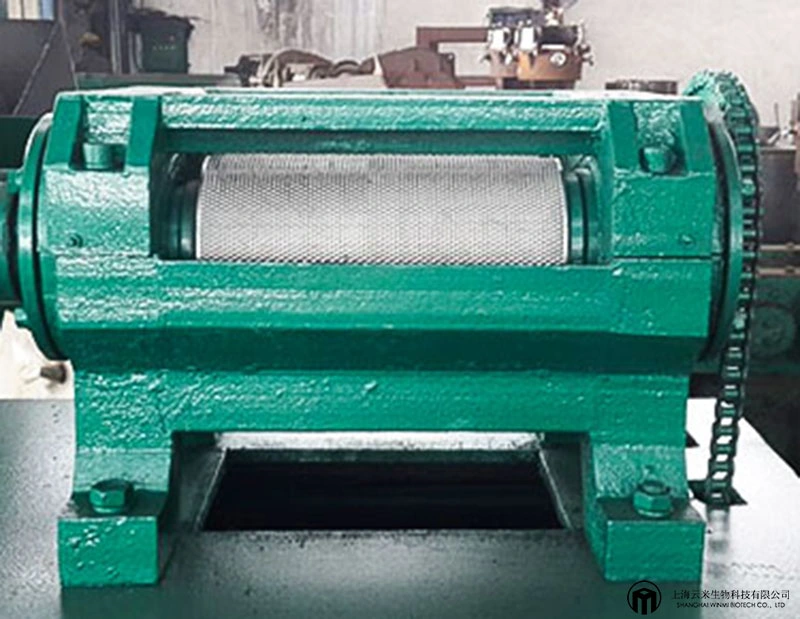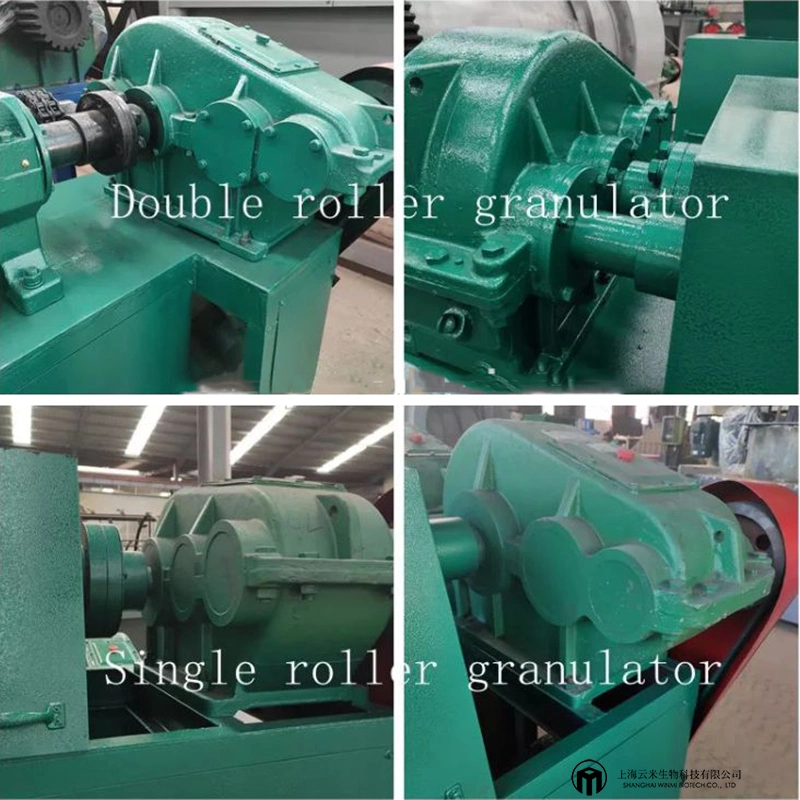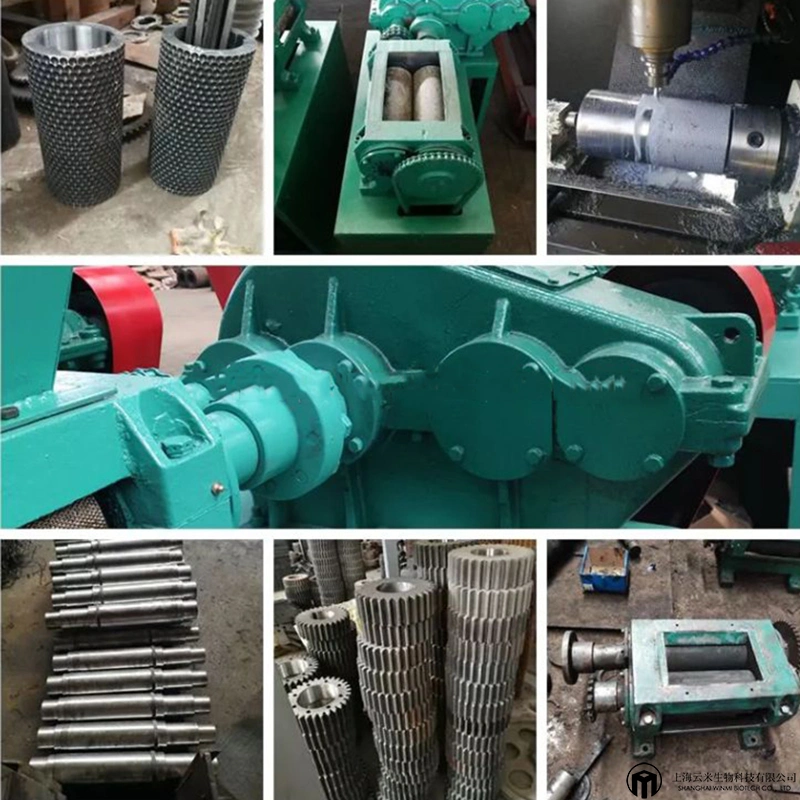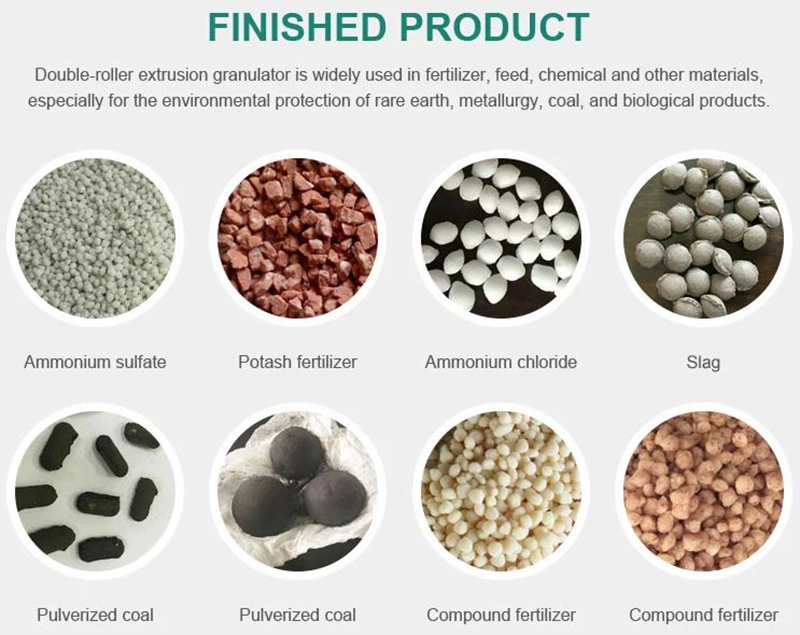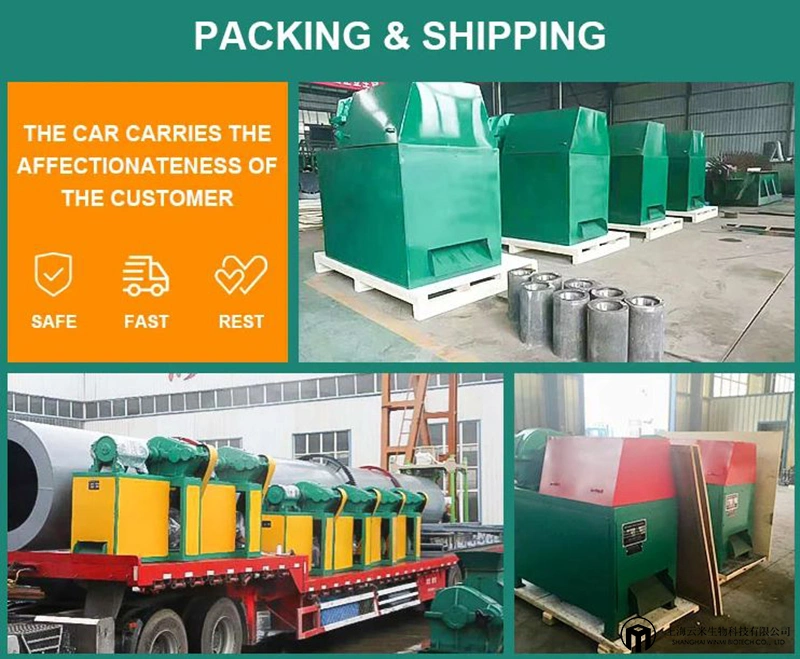 FAQ
Are your machines customized or standard?
All our machines can be customized according to your requirements, including: motors, electronics, machine size, logo and so on.
Will you provide us timely service after the guarantee time?
Yes, of course. We will response immediately online, if you need our engineers to your factory, we will arrange in 5 days
If I need other related auxiliary machines, could you help me organize?
Yes, my friend. We have been in this field for many5 years. We have long-term cooperated partners to supply auxiliary machines. We can help you to organize your complete project, and we will provide professional turnkey service.
How long is your warranty period?
One Year (Calculated from the equipment arrives the customer's side.)
Will you send engineers to install the plant?
Y
es, but at an extra cost payable by the customer. Or you can get local contractors to do the commissioning and we send one supervising engineer.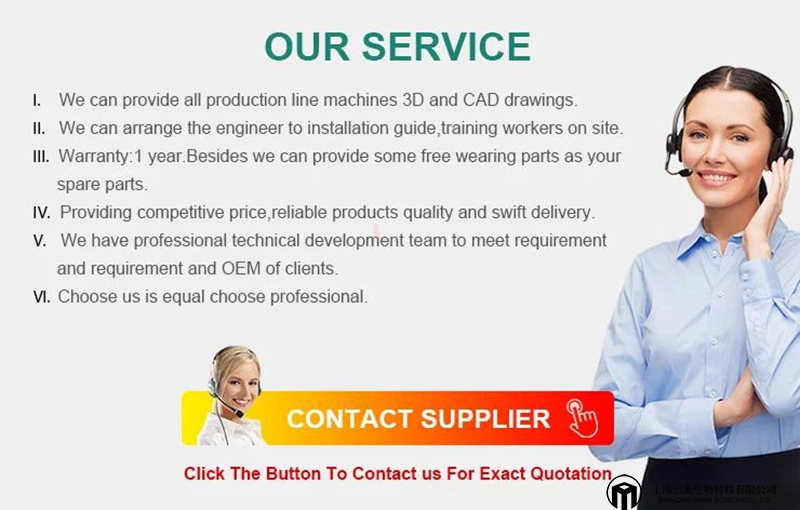 To know more about what we can do for you, contact us anytime. We are looking forward to establishing a good and long-term business relationship with you.
COMPANY PROFILE
SHANGHAI WINMI BIOTECH CO.,LTD was founded
in 2015 by a group of active and innovative young
people with the aim that Serving For World and Bringing
Our Product To The Global Gradually. We are willing to
assist new customers to grow and regular customers to boost sales.