Pet Product Factory OEM Supply Pet Dust-free Original Strong Water Absorption Sand Deodorant Plant Tofu Cat Litter
Product Name
Tofu cat litter
Grannule Type
Diamater: 1.5mm, 2mm and 3mm
Length
1.5mm-2.5mm
Color
Green/pink/black
Fragance
Original/peach/green tea/watermelon/banana/activated carbon or customized
Absorption
400%
Density

0.6g/ml

Moisture
<10%
Dust rate
≤3%
Packing
2.5kg/bag; 8bags/box*56boxes/pallet*10pallets or as customized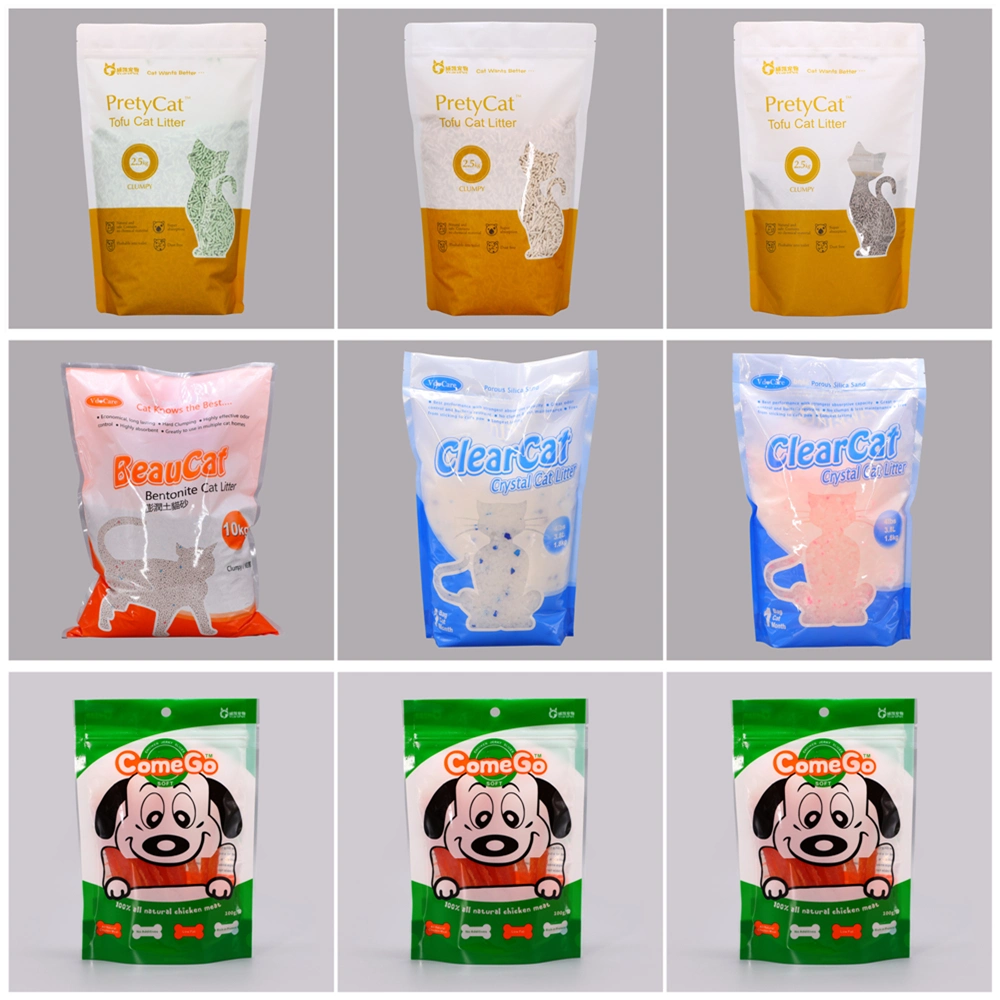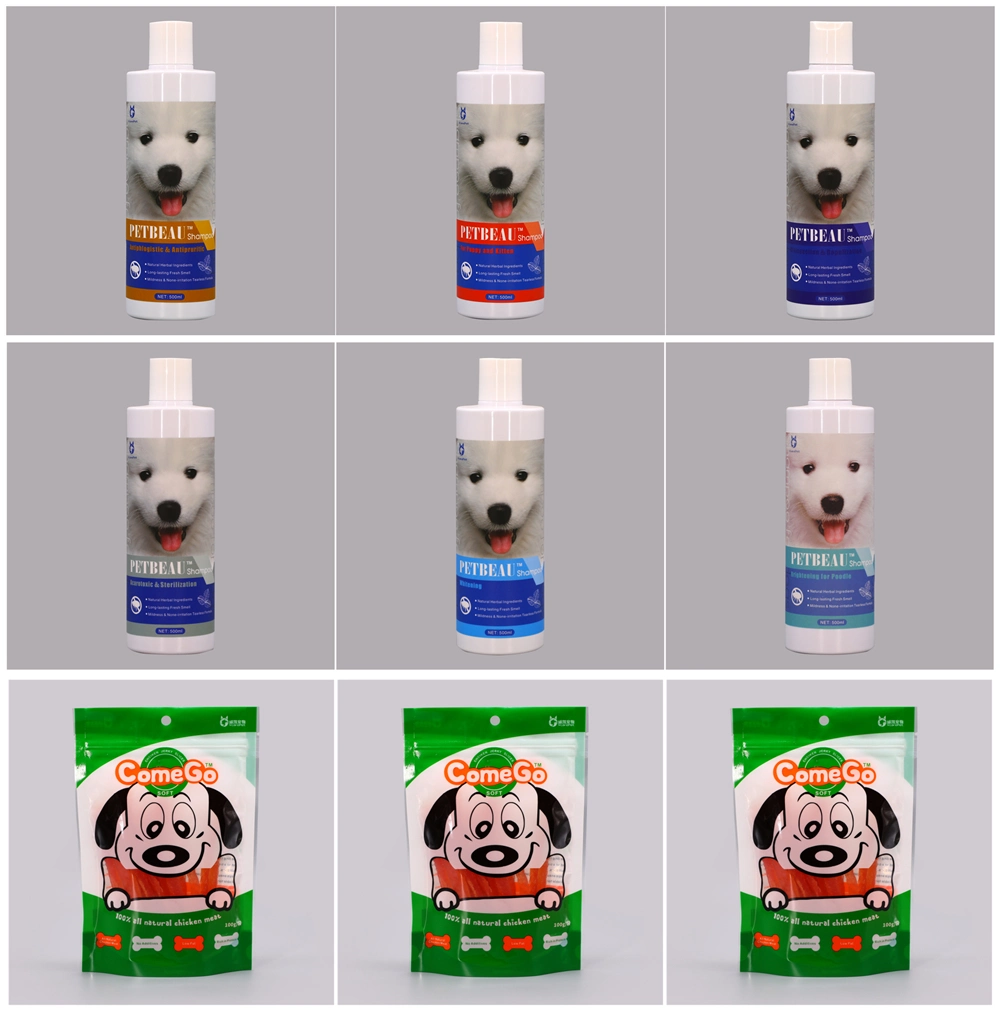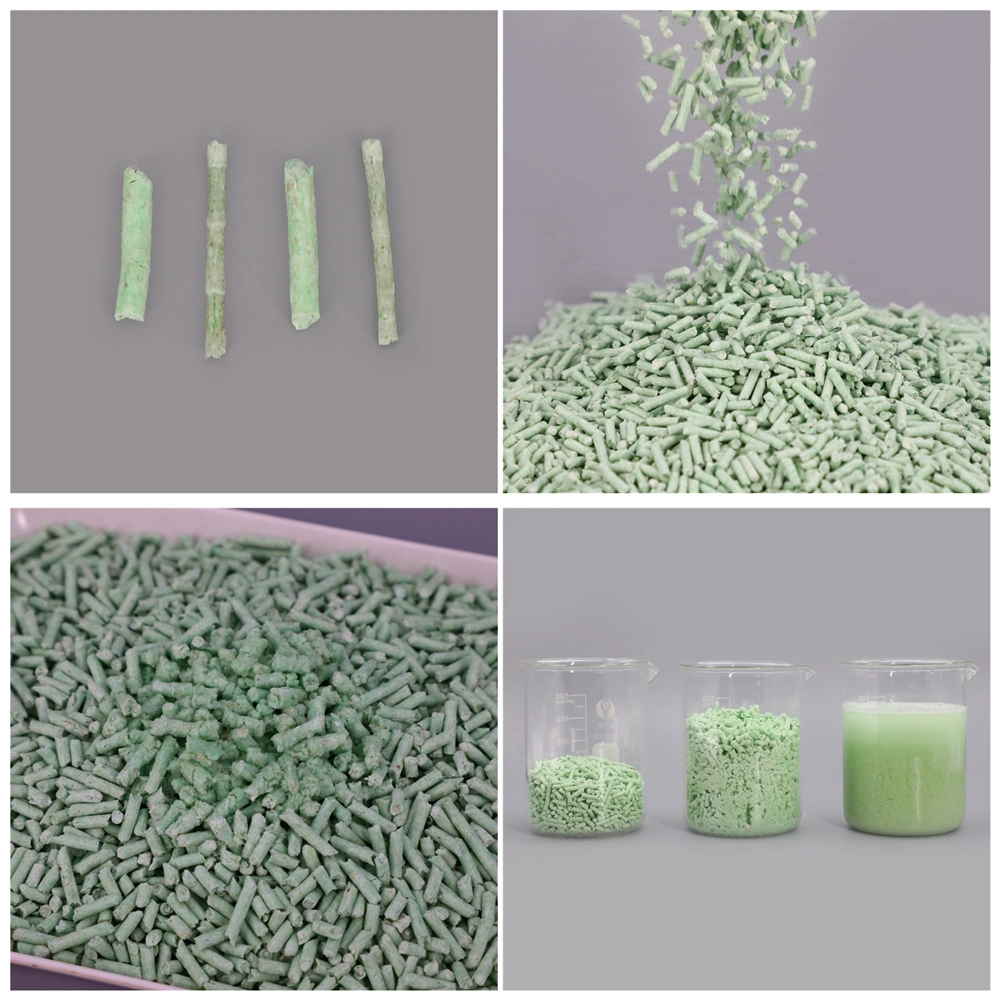 Advantages of Vcare 2mm and 3mm strip shape tofu Cat Litter/Sand:
•
Fast absorption ability
Vcare tofu cat litter has a strong water absorbent property, the bean dregs can absorb 5 times of its own weight of urine without flowing out and it can absorb the urine within only few seconds
•
Fresh odor control
Add a microbial deodorant to
help control pet's urine peculiar smell and
quickly lock up odors and maintain fresh air indoor.
•
99.99% Dust free
Vcare tofu cat litter has n
o dust clouds when pouring or scooping and
is harmless to pet's respiratory system.
•
100% biodegradable

raw material is healthy and no chemical additives
The production process keeps the bean curd fresh, and it is harmless to cat's health if eating by accident.
•
Small density and light weight
Multi-empty structure water absorption speed is fast and can be flushed into the sewer and toilet without blocking
•
Soft and comfortable touch
Ultra-soft texture accommodates with sensitive paws.
Vcare Pet Tofu Cat Litter Manufacturing Process
Raw material formula-Uniform mixing-Crushing-Granulation-Screening-Microwave Drying Sterilizer-Cooling and Dedust -Packaging

Vcare Pet is Different from Other Suppliers

Vcare Pet has introduced advanced talents and equipment in the ratio of raw materials, such as guar gum content, pea fiber purity, water ratio, etc., which have gone through the scientific process development process.
In addition, for the working method of the core pellet machine, Vcare Pet has also carried out multiple equipment verifications, and poke a set of high-output low-loss working modes;
In the process of production process development, Vcare Pet's material and compression ratio of ring die, oven temperature and heating efficiency Research and reference have also been done, and a mature system for the addition of spices has also been established.
At present, Vcare Pet's tofu cat litter has entered a high-efficiency and high-quality output mode.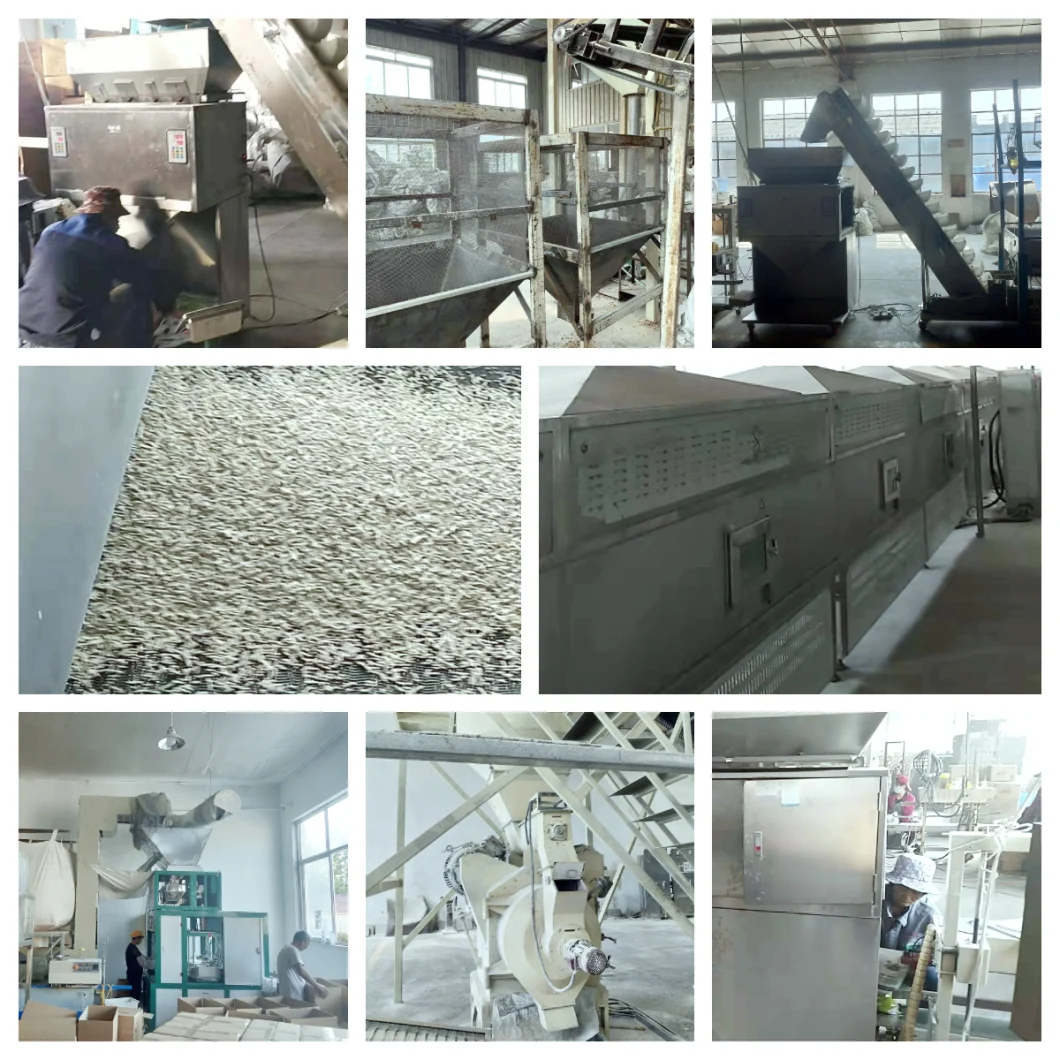 Vcare Pet
is founded in the year
2008
, is a professional supplier in China, specializing in pet products for dogs and cats. Now we have several factories in China, manufacturing different kinds of pet products.
Office Location:
Science and Technology Building, Laishan District, Yantai, Shandong Province, China
Business Scope:
TOFU cat litter, Bentonite cat litter, Silica Gel cat litter, dog shampoo, dog treats, pet autodrinker and cat scratcher
Factory Visit:
Strongly welcome!!!
OEM&ODM
: Absolutely acceptable!!!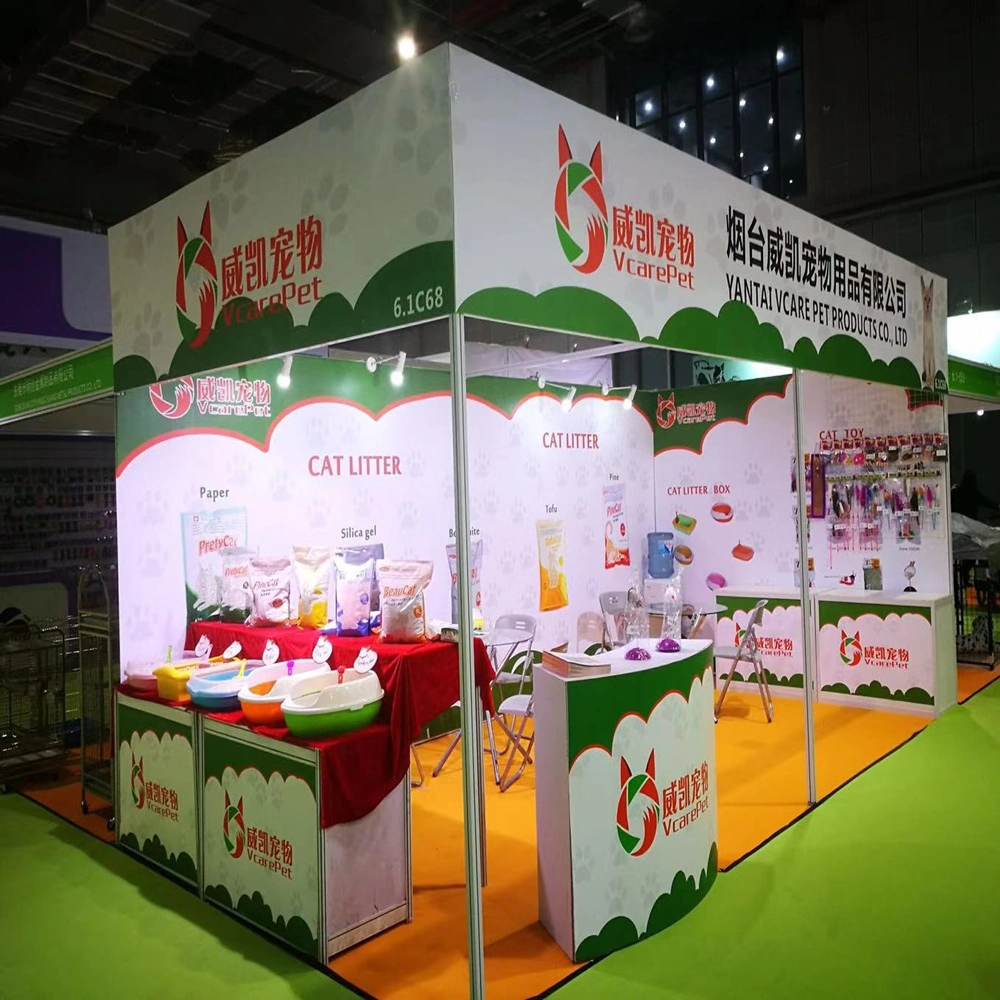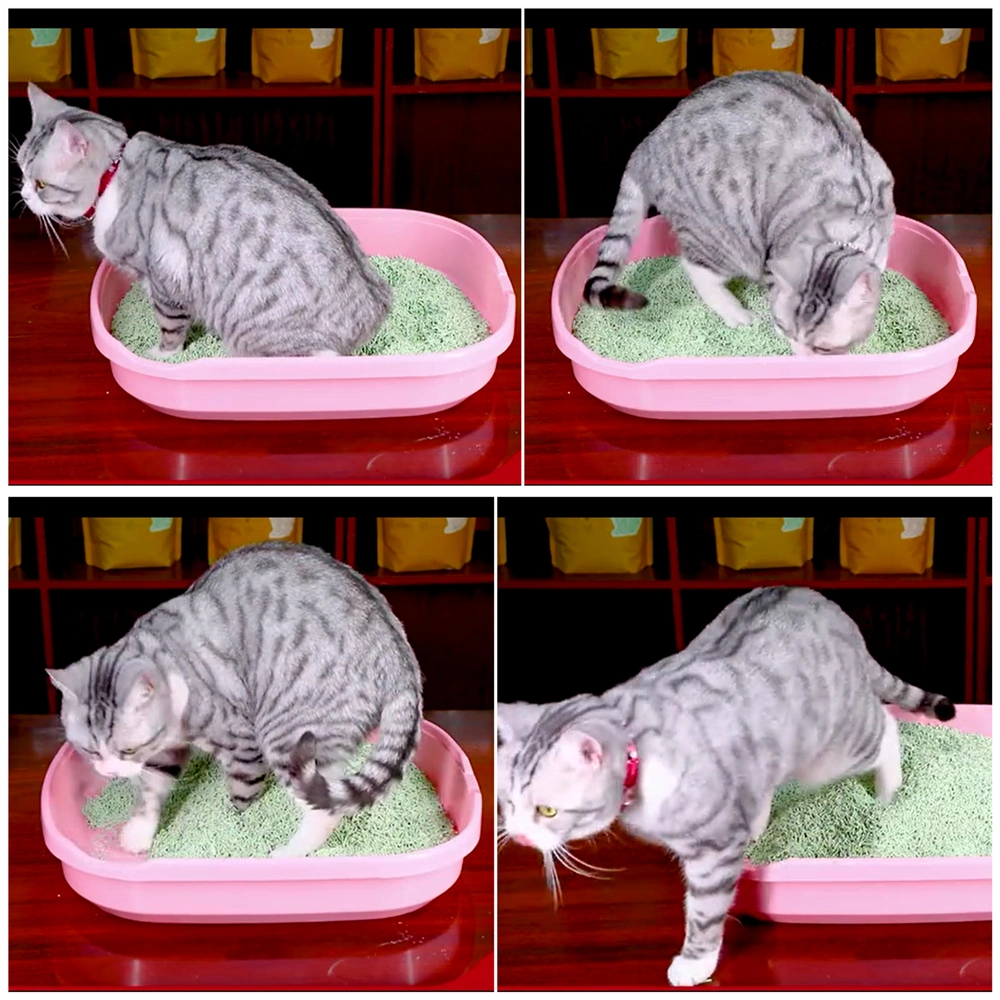 1. Spread cat litter with a thickness of 5-8cm in the cat toilet

2. Put the cat toilet in a dry environment

3. After cat excretion, cat litter quickly clumps up, and the clumped litter needs to be cleaned daily,The clumped cat litter can be directly led into the toilet or the sewer

4. Regularly replenish cat litter to ensure the cat litter margin in the cat toilet; it is recommended to replace the new cat litter every two weeks

Q1:What is your Popular Package Size?
2.5kg/bag or per customer's request
Q2: What is your MOQ?


MOQ: 1Tons, Sizes can be Mixed one container.
Q3: Do you offer free samples?


Yes, free samples are ok, but
if Shipping express is paid by customer and we will return it once you
make an order.
Q4: What about the delivery time?
With our own brands (Pretycat) will be about 10 days or if customized, it will be about 15 days.
Q5: Can I do OEM?
Exactly, w
hether cat litter or package, we can provide one-stop service for all customers.
Q5: Where is your factory?


Our site is in Laishan District, Yantai, Shandong Province, which is a coastal city that is close to Qingdao and Tianjin Port.


Q6: Payment Terms?


We prefer T/T in advance or T/T 30% deposit & 70% against the copy of document for orders over 50 thousand USD. Western Union,Paypal ,Paynoeer are also accepted for small orders.
Q6: Can you also recommend suppliers of other pet products, such as pet clothes and pet shoes?
Yes, We have long-term cooperated factories that supply various of fashion and outdoor clothes and shoes.We can recommend.